Unicorn Winner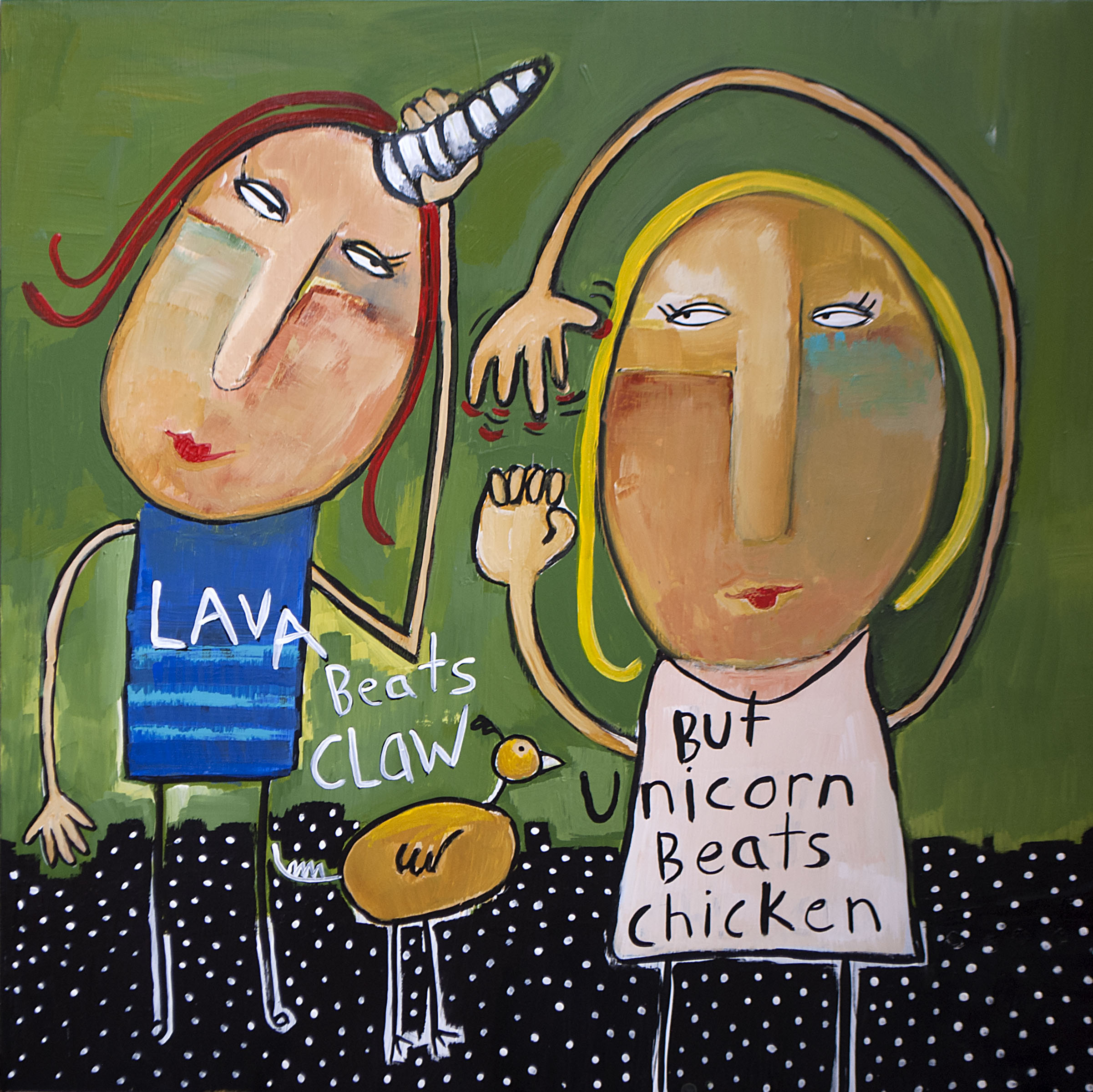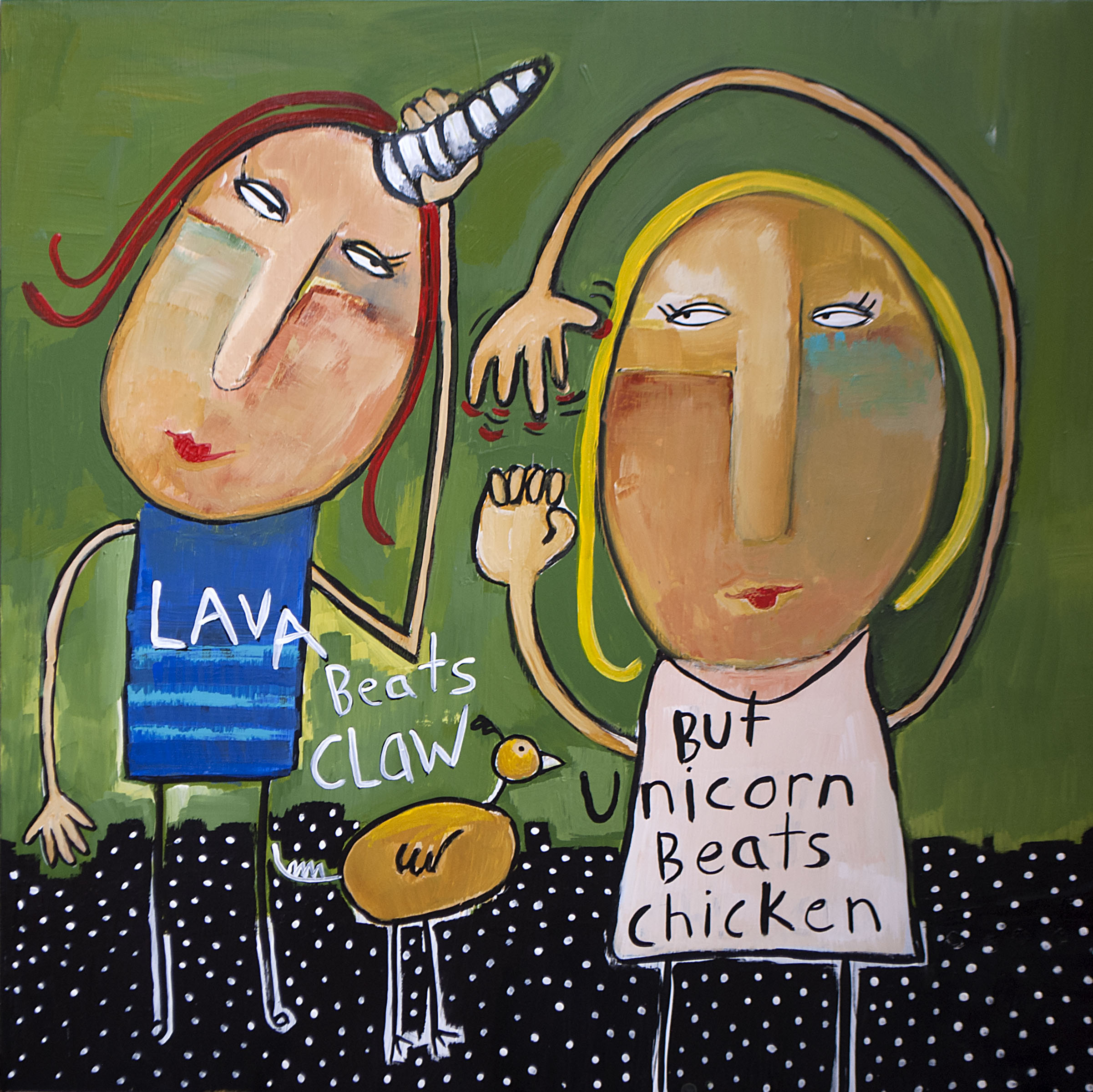 Unicorn Winner
So, my daughter (age 6) and I were playing our version of rock-scissor-paper and made up our own challenges. I came up with "lava beats claw" and Anna came up with "unicorn beats chicken". I asked "why?" and she said because unicorns can STAB chickens with their horn. What the?? Should I admire her problem solving or be frightened?
PS- this is coming from the same kid who wont watch the Muppets with me because the "Muppets are too scary".
This is a print of an original painting, professionally printed on either 100lb matte paper or Giclee on watercolor paper. Your print will come titled, signed and dated and shipped in a plastic sleeve and bend-proof mailer (18"×24″ prints and larger will come in a sturdy cardboard mailing tube).

The original painting is 24" X 24", acrylic and oil stick on plexiglass mounted to a free-floating frame and available for sale.

Click on image to expand view